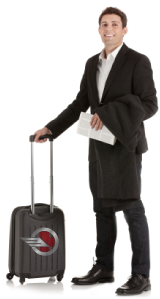 Parkview AirMedical provides professional medical escorts consisting of fully certified ACLS trained Paramedics, Registered Nurses & Physicians.
These escorts accompany your patient, family member and friends on major commercial airlines. These transports can also be done via train and cruise ships for those who cannot fly. We will assist in making sure that the journey is safe and stress free. Our company will coordinate transportation needs to and from the airport along with wheelchair, seat to seat transfers and baggage assistance. We will ensure a smooth bedside to bedside transition.
Detailed medical directives are on hand for any in flight medical emergency and our Medical Directors are available for teleconference medical support 24 hours a day if required. In order to ensure safe travel, Parkview will also obtain medical clearances on all cases and deal with security issues to streamline your travel experience.